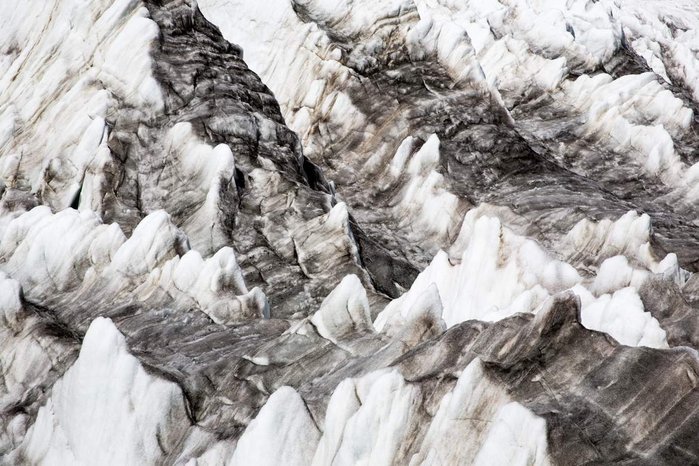 Fragments
These are fragments of the Khurdopin Glacier in Pakistan, a monstruos 42 km long glacier that lies on the Karakoram range, the most glaciated part of the world after the polar regions.


The glacier is in constant motion, it cracks and flows with unimaginable power. Large bodies of water within the glacier appear and disappear overnight. Loud sounds can be heard from near and far, and most of the times its impossible to recognize where the sound is coming from as it bounces in the massive walls of the valley that contains it.

These towers of ice shine differently as the light hits them throughout the day. Different shades of white contrast with the dark rocks and dust that cover the columns of ice. And so the sunlight affects how the ice shapes and reshapes, constantly.

This is one of the many glaciers in the Karakoram that surge, blocking rivers from lateral valleys, sometimes creating large lakes and natural ice dams that eventually colapse, bringing huge amounts of water down the main valley at once, destroying everything on its path.

These photographs were taken during an expedition that aimed to better understand the phenomenon of surging glaciers. Finding solutions to prevent its disastrous consequences was central to the research in order to help the communities downstream, which over generations have coexisted with this terrifying beauty.

Project granted in part by National Geographic.