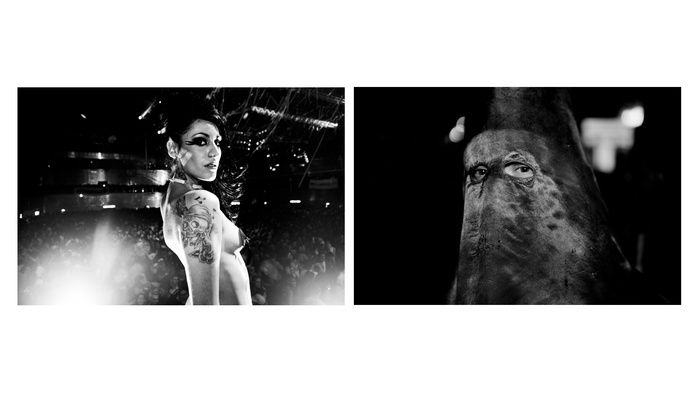 Spain is recognized as the epicenter of the "fiesta" in Europe, and it's undoubtedly an essential part of its culture. There's hundreds of festivities celebrated every year; each and every one of them possesses a unique and distinctive hallmark, and all of them have long history behind them.
At the same time, during the past decades there has been an explosive growth of music festivals, which have spread all over the peninsula. Some of them have acquired the category of "Macro-Fiestas"
In this series, two extremes are presented where an evident generational and cultural clash happens, and it develops and lives through with passion in Madrid. It's curious to see how this two radical ways of life coexist and shape in part the capital's lifestyle. Most of the people who assist both festivities have been formed with diametrically opposed values, which they obviously don't share.
Unquestionably Spain's recent history has played a decisively important role in what we see today. After a long period of repression, there has been a constant evolution of a revelation against the system over the decades. In it, about 4 generations have been involved, each very particular and different to the other. Nevertheless many of all these 3 or 4 generations still share the same roof, where they live parallel realities with oposite ideals.
Today we live in a world which is changing dizzily and violently, in which we choose freely how to live our life, and we see how others choose to live theirs...